Dash Solutions Inc, "Always Flexible Always Compliant", announced today that it has achieved Amazon Web Services (AWS) Healthcare Competency status. This designation recognizes Dash Solutions for building and delivering effective solutions for healthcare vendors, payers, and providers that securely store, process, transmit, and analyze protected health information.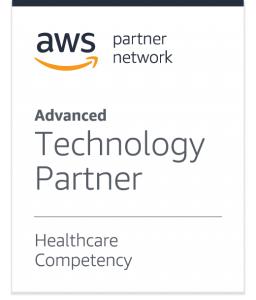 Achieving AWS Healthcare Competency status differentiates Dash Solutions as an AWS Partner Network (APN) member that has demonstrated relevant technical proficiency and proven customer success, delivering solutions seamlessly on AWS. To receive the designation, APN Partners must possess deep AWS expertise and deliver solutions seamlessly on AWS.
"Dash is proud to be recognized as an AWS Healthcare Competency partner in the area of compliance and security. Dash assists customers to leverage the power of AWS natively in a secure and compliant manner," said Jacob Nemetz, CEO, Dash Solutions. "Our team is dedicated to helping customers in the healthcare industry achieve their business goals by leveraging the agility of AWS."
AWS is enabling scalable, flexible, and cost-effective solutions from startups to global enterprises. To support the seamless integration and deployment of these solutions, AWS established the AWS Competency Program to help customers identify Consulting and Technology APN Partners with deep industry experience and expertise.
Healthcare organizations are able to leverage Dash to build robust security programs and radically simplify security assessments and procurement with healthcare providers. "Our confidence in answering security questionnaires is far beyond what we ever experienced with any other HIPAA solution," said Jacob Parsell, CTO, Redsson, Ltd.
About Dash Solutions
Dash Solutions provides digital health leaders, healthcare providers, and innovative healthcare companies with solutions for handling security and regulatory challenges associated with HIPAA compliance. Dash alleviates the compliance burden, allowing fresh innovation through technology adoption. Hospitals and health systems leverage Dash to evaluate security and compliance practices and to extend their reach beyond the datacenter into the public cloud.
You can find Dash Compliance Automation Suite on the web at www.dashsdk.com
Contact
For more information about Dash or this news item:
Jacob Nemetz, CEO
[email protected]